Embedded C Training in Hyderabad
Embedded C Training Curriculum
Why join our Embedded C Training In Hyderabad
Join our advanced Embedded C training sessions taught by professionals with 15+ years of experience.
500+ students were trained and 150+ got placed by Embedded Hash in the last 6 months
Microcontroller Development done
Get hands-on experience in how to develop software for microcontrollers such as 8051, AVR, PIC, and ARM.
Core Programming Skills:done
Understand the concept of Programming basics and C language syntax
Real-time Operating Systems done
Learn about Real-time operating systems and their role in embedded systems
Get hands-on Embedded C labs with real-time tools and live industry case studies
Get Real-Time Experience:done
Get real-world programming experience and work on using ARM Based Microcontrollers
Get Lifetime access to Embedded course LMS with highly affordable course fee
Placement Assistance done
Get comprehensive Embedded C training with placement assistance
Embedded C training in Hyderabad
Prerequisites of the Course
Embedded C training in Hyderabad
Embedded C training in Hyderabad
Embedded C course in Hyderabad
Embedded C training in Hyderabad
Automotive Embedded Software Engineer
As an Automotive Embedded Software Engineer, you will be responsible for designing and developing control systems, engine control units (ECUs), and in-vehicle infotainment systems for the automotive industry. This role involves working at the intersection of software and hardware to enhance the functionality and performance of automotive technologies.
Aerospace Avionics Software Engineer
In the capacity of an Aerospace Avionics Software Engineer, your focus will be on avionics systems, contributing to the software development of aircraft and unmanned aerial vehicles (UAVs) in the aerospace and defense sector. This role involves ensuring the reliability and efficiency of software in critical aviation applications.
As an IoT Software Engineer, your focus will be on developing software for Internet of Things (IoT) devices. This role involves creating embedded systems that enable connectivity and smart functionality in various IoT applications, ranging from smart homes to industrial IoT solutions.
Robotics Software Engineer
As a Robotics Software Engineer, your focus will be on developing software for robotic systems. This includes programming the embedded systems that control the movement, functionality, and communication of robots used in manufacturing, healthcare, and other applications.
As an Embedded C Developer, your primary focus is on designing and coding embedded systems using the C programming language. This role involves developing firmware, drivers, and low-level software for microcontrollers and embedded devices. Responsibilities may include optimizing code for performance, ensuring hardware compatibility, and collaborating with cross-functional teams to deliver robust embedded solutions across various industries.
Specializing as an Embedded Linux Developer, your role revolves around developing embedded systems that run on Linux. This involves kernel-level programming, device driver development, and integrating Linux into embedded applications.
Embedded C training in Hyderabad
Efficient System Resource Utilization
Embedded C allows for precise control over system resources, optimizing memory usage and ensuring efficient utilization of hardware capabilities in embedded systems.
Portability Across Microcontrollers
Code written in Embedded C is often portable across different microcontroller architectures, providing flexibility and facilitating the development of applications for various embedded platforms.
Embedded C supports the development of real-time systems, providing timely and predictable execution of tasks. This is crucial for applications where timing precision is essential, such as in control systems.
The language provides low-level access to hardware components, enabling developers to interact directly with peripherals and registers. This direct hardware access is vital for tasks like configuring input/output ports and managing interrupts.
Low-Level Programming Support
With a subset of C language features tailored for embedded systems, Embedded C facilitates low-level programming, allowing developers to implement efficient and hardware-specific code.
Embedded C is widely adopted in the embedded systems industry, making it a standard and well-supported choice for developers. This provides a wealth of resources, tools, and community support.
Compatibility with Real-Time Operating Systems (RTOS)
Embedded C seamlessly integrates with Real-Time Operating Systems, allowing developers to harness the benefits of multitasking and scheduling in embedded applications.
Support for Interrupt Handling
The language provides robust support for interrupt handling, allowing developers to respond promptly to external events and manage tasks that require immediate attention without disrupting the main program flow.
Using Embedded C for development can lead to cost-effective solutions, as it allows developers to work closely with hardware resources, minimizing the need for additional hardware components and guaranteeing optimal performance.
Skills developed post training
Gain knowledge of embedded c programming techniques and procedures
In-depth knowledge of C programming language in the context of implementing c applications for 8-bit and 16-bit microcontroller architectures.
Knowledge of variables, types, and debugging
Knowledge of operators and hardware manipulations
Knowledge on Basic Program Flow Control, Advanced Flow Control
Knowledge of Advanced Types, Constants, Expressions, etc.
Knowledge of Basic Program Flow Control, Advanced Flow Control
Familiarize yourself with industry-standard Embedded C development tools.
Embedded C training in Hyderabad
Our certified Embedded C instructors are among the most knowledgeable in their field, and you will benefit from this expertise.They share their expertise on key concepts in technology, and teach both current and emerging skills. They've spent years training professionals and students alike.
Our tutors tailor their instruction to each student, helping them by giving their expert guidance to clear the Embedded C exam in the 1st attempt.We provide our students with the knowledge they need and help them develop skills that will prepare them for the exam.We also provide extra doubt clearing sessions for students who require it.
Industry-Recognized Certification
After completing the training, students will receive a Embedded C course completion certificate officially signed by Embedded Hash as a softcopy or a digital format as per the students request.
Our certificate is widely accepted by companies and can greatly enhance your career prospects.
We take in 10 students in each batch and provide them with a highly personalized training with our expert guidance. Because of this small training batch each of our students get personalized training from our instructor and clear all their doubts by getting one-on-one attention.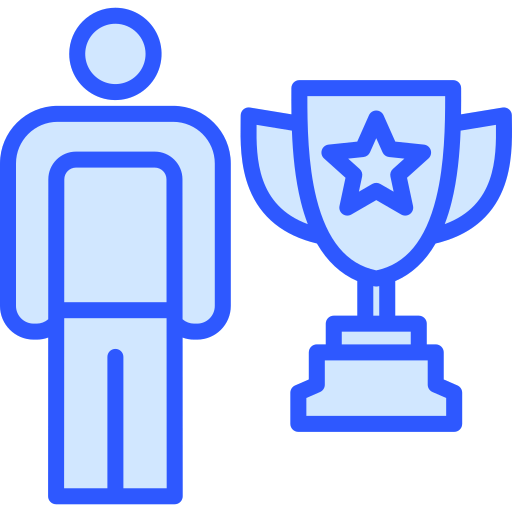 Our placement assistance team will help students to learn new job skills and gain professional expertise on it.They support them with everything from resume writing to interview techniques, and match their skill sets with job requirements that make the most sense for their career paths.
Our students will get access to our Embedded C course LMS that is designed to help our students learn about the latest Embedded C concepts and techniques whenever they need.This facility comes with lifetime access and availability. One can watch the LMS as many times as they want and learn from it.
Embedded C training in Hyderabad Certifications
Our Embedded C training certification course will help our learners learn the most things related to Embedded C concepts and their architecture. You will also get in-depth training methods on various examples, with industry-based project case studies, and become an Embedded C expert.

Upon successful completion of the Embedded C certification course, Embedded Hash will provide you with an industry-recognized C course completion certificate which certifies that you have completed Embedded C training and this comes under lifelong validity.

We will also help you and give guidance on the Embedded C exam preparation by providing you with a practice exam on Embedded C.

There are several certification exams available for Embedded C programming. Some of the most well-known certifications include 
I was a complete newbie to this embedded c programming course before joining at embedded hash training institute in Hyderabad. I did not even know anything about programming under the expert guidance of my trainer. I learned everything in c and other concepts of the language. Thank you. Embedded Hash is the best training institute for providing Embedded C Course in Hyderabad.
Embedded Hash is one of the best embedded c training institutes in Hyderabad. They monitor all the things related to starting from your class, assignments, with placement assistance even after the training is over by providing with their post-training support and provides the right job opportunities. I would like to thank the entire team of the embedded hash institute for their support.
I completed my embedded C course training at Embedded Hash institute in Hyderabad through their online training mode. They teach every thing from a basic level to an advanced level. Also help every students by providing one-on-one doubt-clearing sessions. The best part is their placement assistance program, which will help you to get your dream job in the field.
I have opted for the embedded c course online in embedded hash institute, after the completion of my b.tech. The trainers were excellent and had a good amount of knowledge in programming. If you talk about the placement, they provides a lot of opportunity in their placement assistance program to give your best and show your talent in the interview.
It has been a wonderful experience and joining Embedded Hash institute for the embedded C course is one of the best decisions ever. I am very thankful to my faculties and placement team for providing the technical knowledge and support during my learning journey. The learning environment here is so good and it is not an overstatement to say that Embedded Hash is the best training institute for providing Embedded C Course in Hyderabad.
Hi, I am glad to share my learning experience at Embedded Hash here. After the completion of the embedded c course here, I got placed in a top company in Hyderabad as Embedded C developer. I want to thank my trainer and the placement assistance team for their support and guidance throughout my training journey. Thay also helped me a lot to develop my technical knowledge and skills. Embedded Hash is the best training institute for providing Embedded C Course in Hyderabad.
The Embedded C training at Embedded Hash exceeded my expectations. The instructors were incredibly knowledgeable, providing a deep understanding of microcontroller programming. The hands-on labs were instrumental in applying theoretical concepts to real-world scenarios. I feel well-equipped to tackle embedded systems projects, Thanks to the comprehensive training.
I enrolled in the Embedded C training program to enhance my skills for the job market. The course structure was well-organized, covering everything from the basics to advanced topics. The practical labs were challenging but immensely valuable. I appreciate the placement assistance, and I'm excited about the prospects of starting my career in embedded systems development.
As a professional in the embedded systems industry, I chose Embedded Hash for its expertise in advanced Embedded C training. The trainers shared practical insights from their extensive experience, making the learning experience rich and relevant. The industry case studies provided a real-world perspective, and I've already applied the knowledge gained in my current projects.
Embedded C  Course offers excellent placement opportunities, connecting you with meaningful job placements in various industries. Your expertise in Embedded C can lead to fulfilling roles as an engineer , Developers.
The market trend for Embedded C programming is positive and shows steady growth.

It is widely used and considered to be one of the most popular programming languages for embedded systems.

According to some survey reports, it is estimated that over 70% of embedded systems use Embedded C as their primary programming language.
There are several factors that contribute to the popularity of Embedded C for embedded systems, that is mentioned below
It has been used for 30+ years for embedded systems and has a proven track record of reliability and efficiency.
It has a large and active community of users, which provides a wealth of resources, support, and expertise.
It provides a high level of control over the underlying hardware, making it well-suited for developing real-time systems.
It is a relatively simple and straightforward programming language, which makes it easy to learn and use for embedded systems development.
Embedded C training in Hyderabad